Autoship + Save It's simple & easy!
Tailored to your pet's needs
Just tell us about your pet and we'll recommend a plan that bests suits their needs.
Never skip a day. Change or cancel anytime. Easy.
Buy the recommended bundles to get the most savings + you always save 5% every order!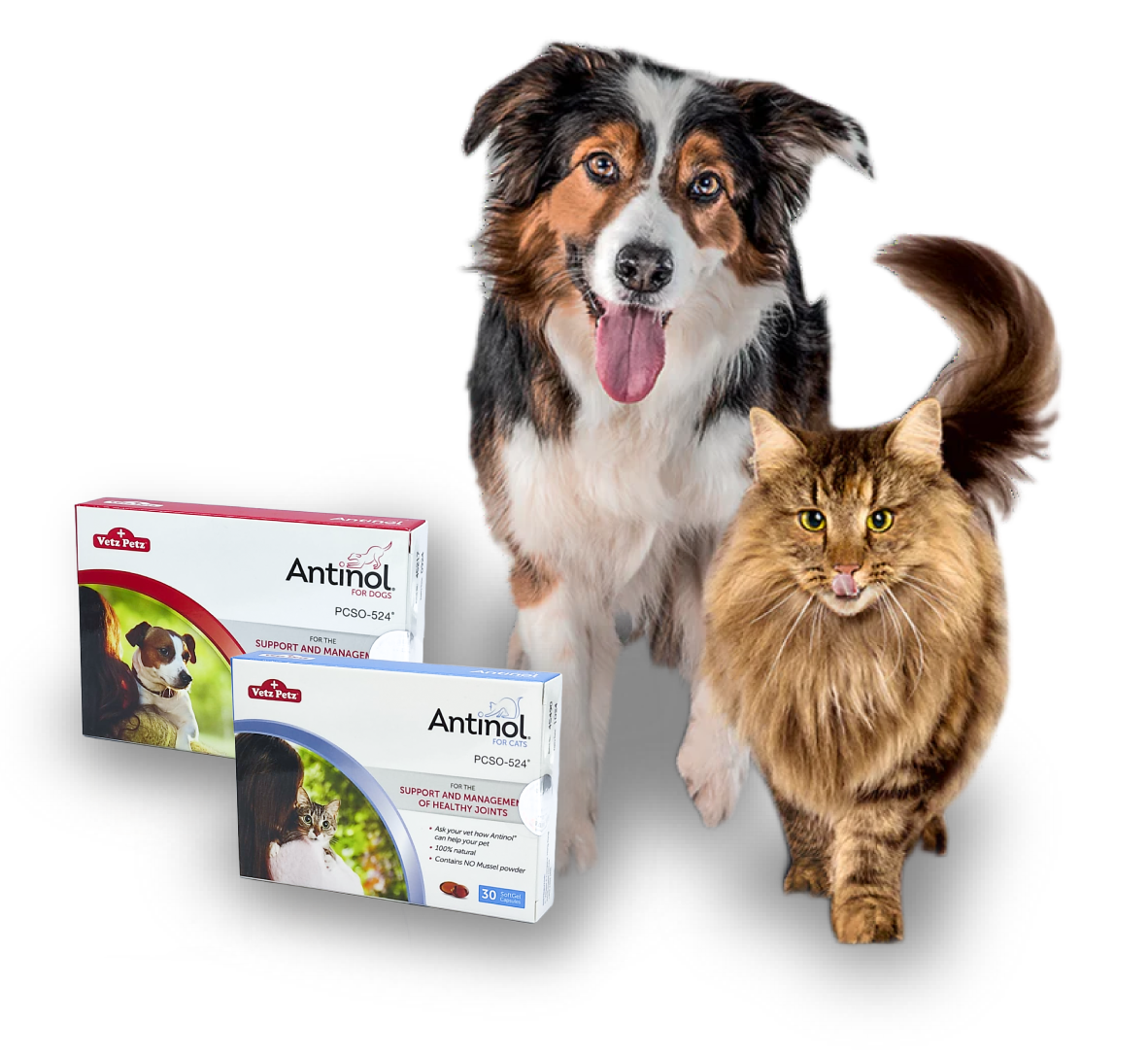 Get started
Natural and potent dog joint supplement
You save from 5% every delivery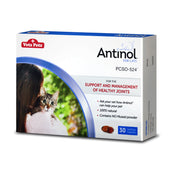 Natural and potent cat joint supplement
You save from 5% every delivery
*Testimonials are for informational purposes only. The information is not a substitute for expert veterinary care. Testimonials are written by actual customers and represent their own observations. These observations are not guaranteed, are not medically substantiated, and may not be typical for other pets.
Why buy from us?
Your pets profile
Tell us a few things about your pet so we can help you choose
Manage online
Cancel or change your plan anytime. No Fees. No Contract.
Support for life
Reach out to us at any time with any questions and we'll help support you and your pet
FAQ's
Vetz Petz®︎ Antinol®︎ is a powerful joint health supplement that is a naturally occurring blend of six marine lipid groups including Omega 3, ETA, EPA, DHA, DPA OTA and over 90 beneficial fatty acids with no known serious side effects.

Where is Antinol® manufactured?

Antinol®︎ is manufactured in New Zealand from Perna-Canaliculus Mussels/Green Lipped Mussels.

Does Antinol® have any side effects or allergic reactions?

Antinol®︎ has no known serious side effects or allergic reactivity, nor does it interact unfavourably with any drugs. It can be used daily to support and promote life-long optimal health.

Are there any discounts available?

When you tailor your plan, you can save 5% on each order and receive free shipping on orders over $500.  Every year you'll be receiving the equivalent of one month's amount for free! You decide the delivery schedule that works for you and have peace of mind knowing there's no obligation or cancellation fees.

Can I use discount code for subscribing autoship ?

Yes, for every purchase of Antinol®︎, including autoship, customers can use any discount code.
The discount will add on in the case of autoship subscription.
Please be reminded that only one single discount code can be used per transaction.

How long before I can expect to see differences in my pet?

Each pet is different! If there are visible mobility issues, most pet parents see results in 10-14 days, depending on age, level of discomfort, and weight. For optimal results, try Antinol daily, for at least three months, and visit your vet for regular evaluation.